Since the Land Cruiser was first introduced in the 1950s for Japan's Army, Toyota has sold more than 11.3 million of the rugged, offroaders globally.
The truck has proven itself a favorite. Its simple but rugged and reliable mechanicals is why it's a favorite of everyone that traverses desserts, glaciers, mountains and other rough terrain. Land Cruiser is Toyota's longest-running nameplate, ostensibly a nod to Britain's Land Rover. (Note the special edition with the round headlights looks like a nod to the latest Defender).
The new version is coming to America in Spring 2024, giving Jeep and Bronco enthusiasts a third option.
The specs are impressive:
Powertrain: Hybrid four-cylinder
Gas engine: Turbocharged 2.4-liter 4
Hybrid: 2 electric motors
4WD: four-wheel drive system with low-range + locking differential
Total Power: 326 horsepower + 465 lb.-ft. of torque.
2-row, 5-seat SUV
Towing Capacity: 6,000 lbs.
Price: starts in the mid-$50,000 range.
It's a good-looking albeit boxy rig. At the new price point with its well-established reputation for legendary toughness and durability, I expect it will find a receptive audience in the States.
Previously:
1978 Toyota FJ40 (October 29, 2021)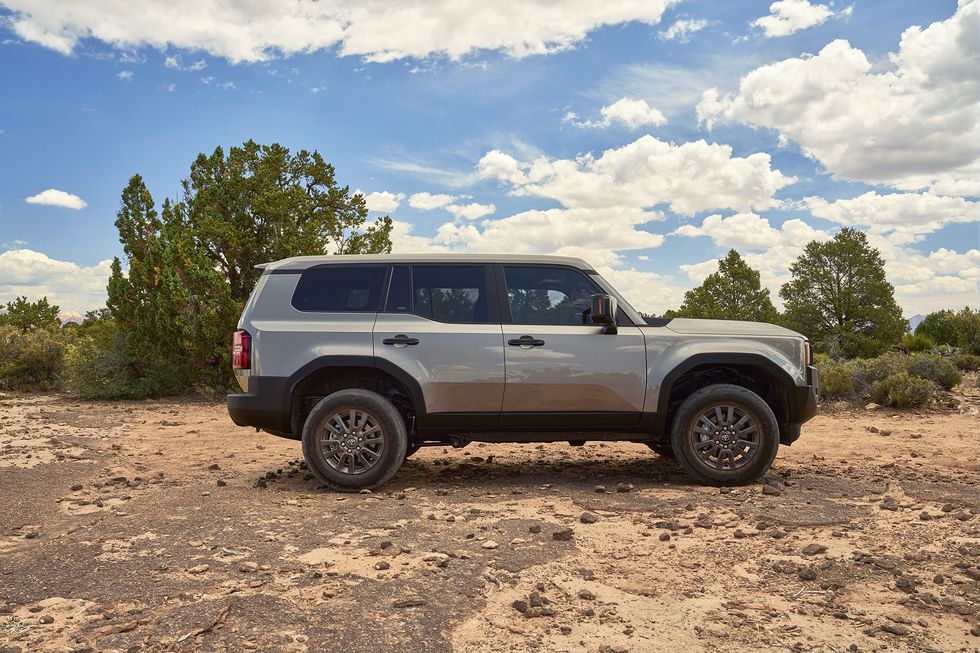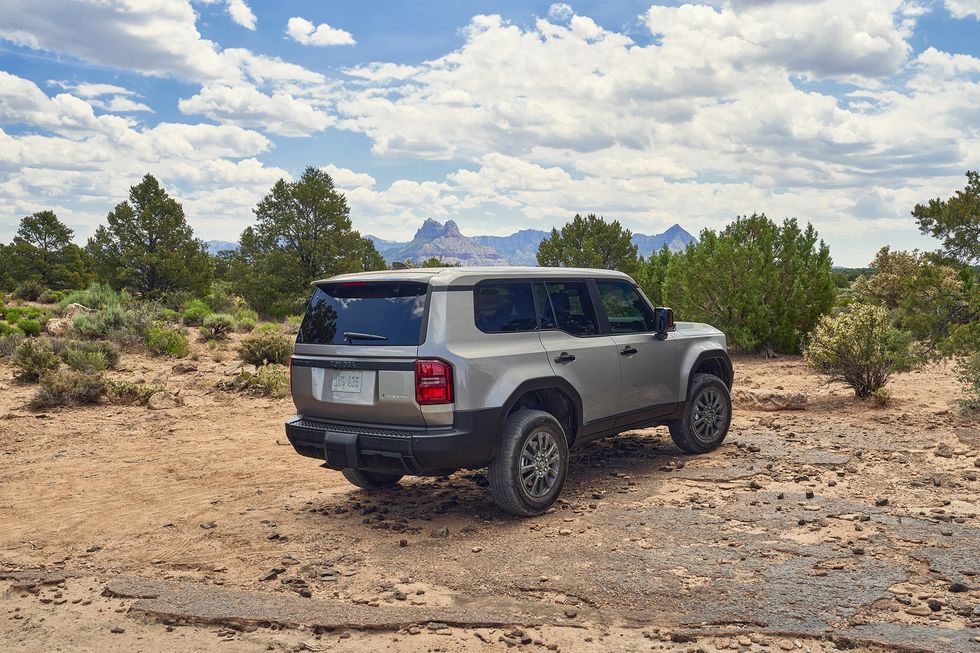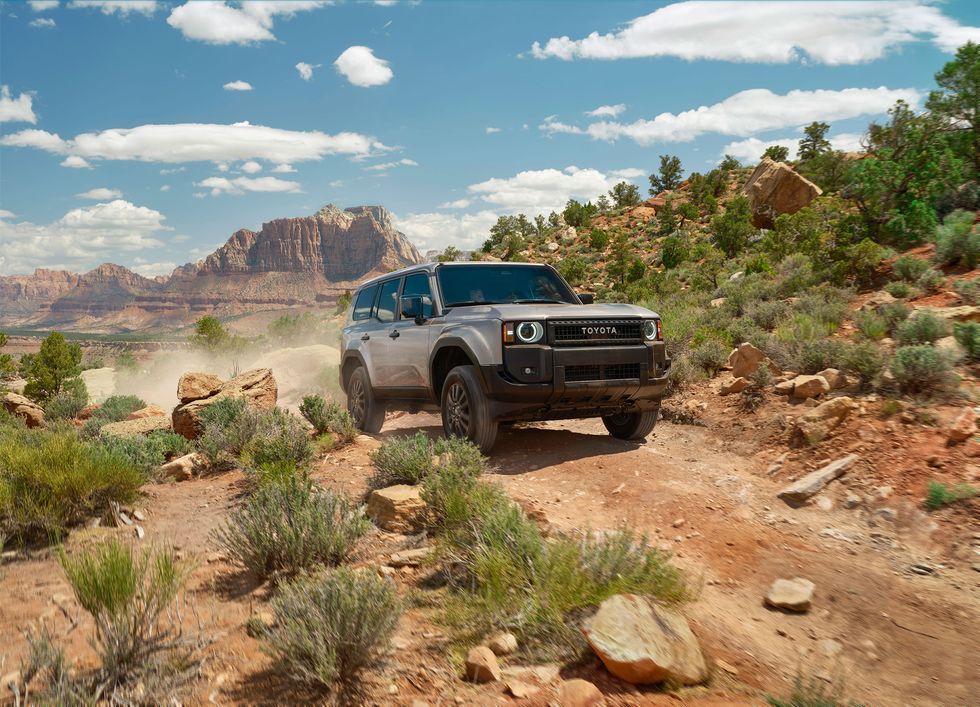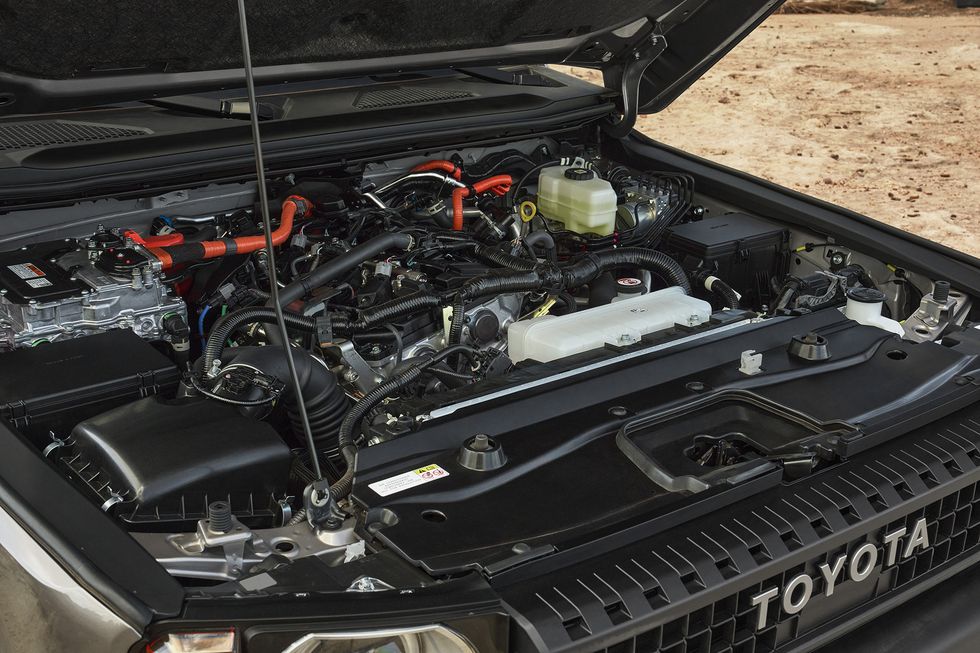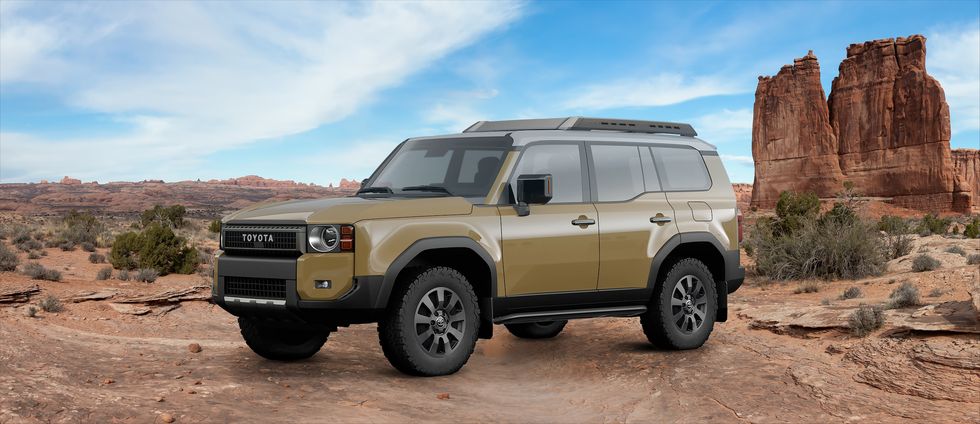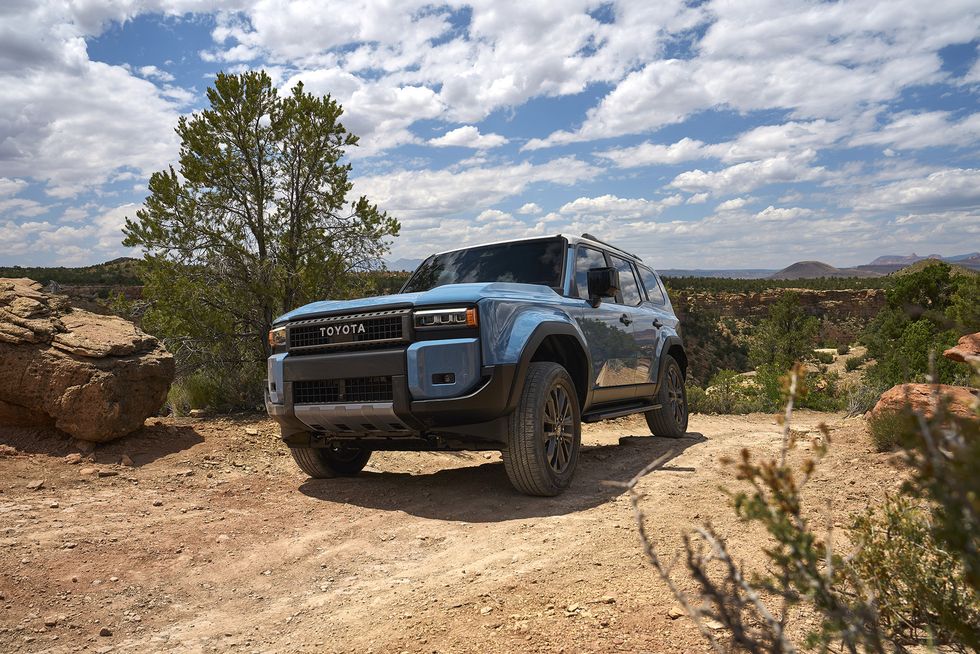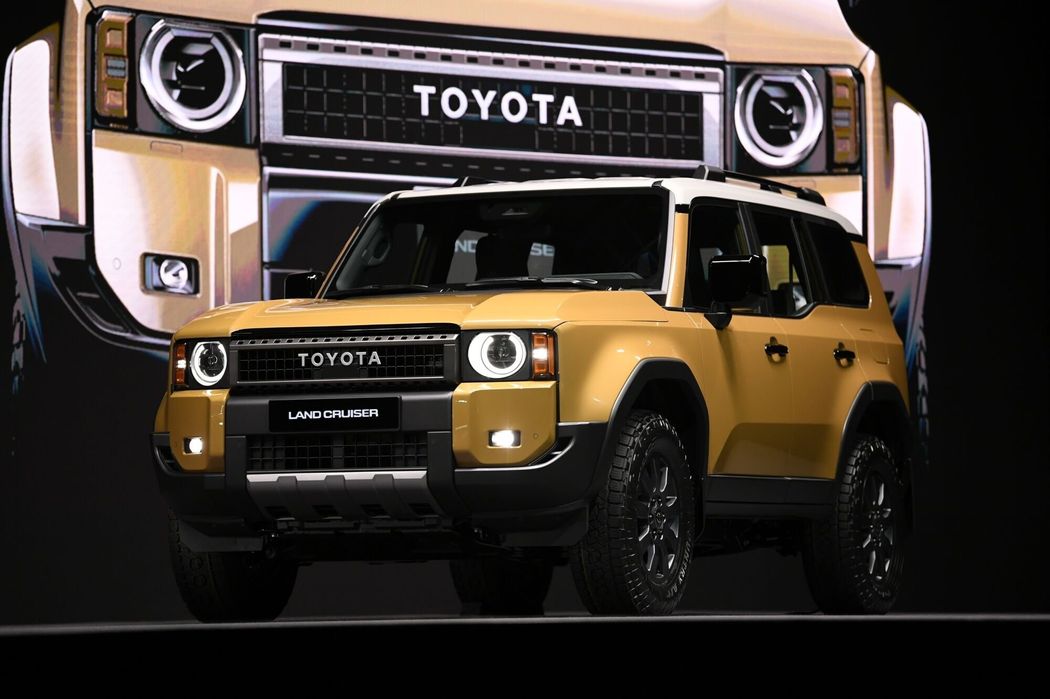 Sources: Toyota and PR Newswire
See also: Wall Street Journal, Motor Trend, Car and Driver